Please book in advance for using the gym, pool or activities.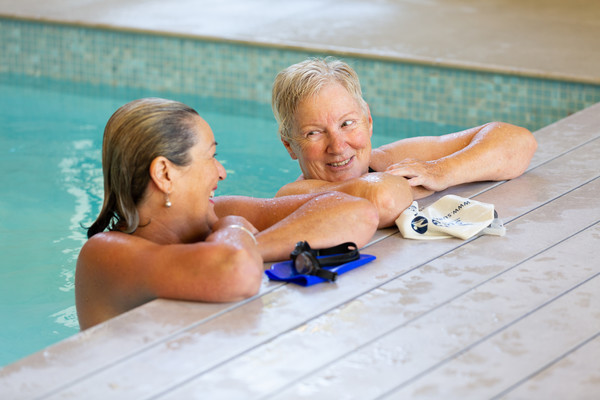 Swim in natural light
Enjoy exercise all year round with without stress or strain on your body in our stunning 15 metre pool, then relax in our large therapy spa pool. Monday to Saturday access for Moving Well members. Aquarobics classes are open to all - no charge for Moving Well members and 50% off for Living Well members.
Specialist 50+ gym
Move well in a space designed with you in mind. Friendly, qualified personnel work with you to help you achieve your goals of long-term fitness, strength and wellbeing. Available Monday to Saturday for Moving Well members following assessment and personalised plan.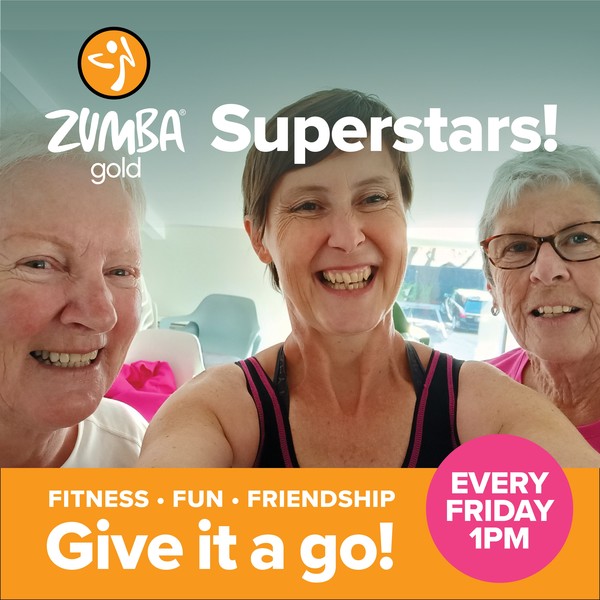 Activities and Classes for all
From yoga to Zumba, from First Aid to whiskey tastings. From tai chi to technology help. Our beautiful activities space has something for everyone. See all and book here. Classes included for Moving Well members and 50% off for Living Well members.
Meet at Natter Café
Connect with friends and family and our onsite café, enjoying excellent coffee and tea plus simple dishes made with the freshest ingredients – including our handmade breads, baked daily. 10% off for Arvida Good Friends' members. Phone 03 595 6770 to book.
Gorgeous George Salon
Look and feel gorgeous with the creative, attentive team at our hair, nail and beauty salon. Services for all genders include cut, colour, blow wave, manicures, pedicures, waxing and facials. 25% off services for Arvida Good Friends members. Phone 03 595 6771 to book.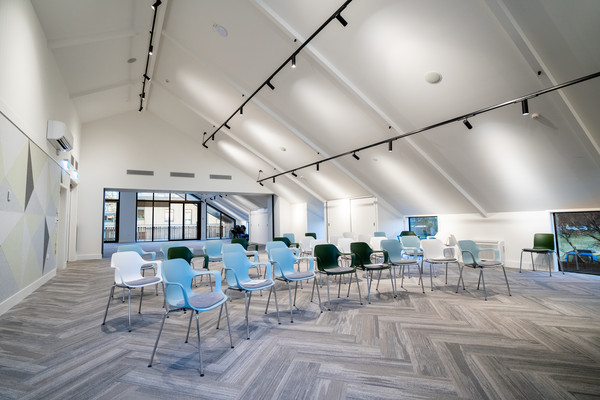 Make our space your space
Community groups and not for profit organisations can use the spaces on Level 1 of the Centre for free. The Centre is also for hire for functions and events, we are licensed with great catering. Contact our Centre Manager Vanessa Bottomley to discuss your needs.
Winter Warmer Specials
Come in out of the cold and try out our winter specials at Natter Cafe and Gorgeous George Salon. Meet a friend for an amazing $15 lunch deal or choose a pamper option for nails, facials or hair.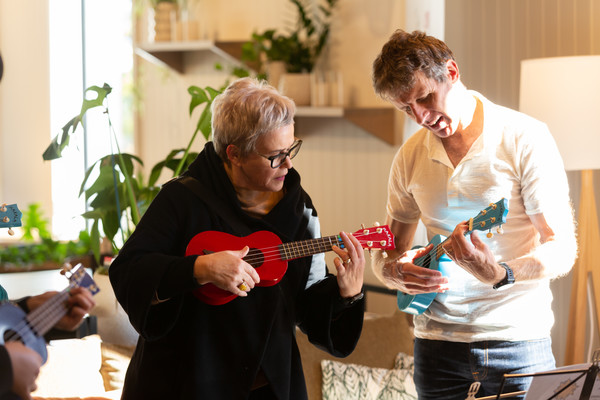 Thinking Well Wednesdays
Free at 1pm every Wednesday. Learn something new and meet new friends. Find out about our presenters and book here to secure your place.
Getting to the Living Well Centre
Carparking
There is car parking, including mobility parking, available at the Centre and at plenty more at Show Place. The entrance to the Centre is at 47 Whiteleigh Avenue, marked by a large totem sign. If you park in Show Place, please park in marked spaces and simply come through the gate in the fence to access the Centre. Whiteleigh Road is busy, please take care and allow extra time to get to your activity on time.
The Living Well Centre is open Monday to Saturday from 8am and 4:30pm.
Public Transport Options
120 BURNSIDE – SPREYDON
Weekdays: Every half hour until 9.53pm (leaving from bus stop outside LWC)
Saturdays: Every hour from 8am-10pm
Sundays: Every hour
120 SPREYDON – BURNSIDE
Weekdays: Every 30 mins until 9.48pm (leaving from bus stop outside LWC)
Saturdays: Every hour from 7.48am – 10.48pm
Sundays: Every hour
ORBITER CLOCKWISE
Weekdays: Every 10 mins until 7.45pm (then every 30 mins until midnight)
Saturdays: Every 10 mins until 9.30pm (then 30 mins until midnight)
Sundays: Every 30 mins
Good Friends Go
If you live locally, you can sign up to Good Friends Go to book our rideshare transport service to get you to your activity on time.